SNEB Annual Conference
Abstracts: Awards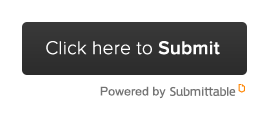 The SNEB Higher Education and Nutrition Education for Children Divisions are accepting applications for their annual research awards to be presented at conference. Apply when you make your abstract submission.
Higher Education Division Student Research Awards
The Student Research Awards recognize masters and doctoral level student research in nutrition education along with work done by early career researchers who have completed a degree within the past five years. Abstract will be reviewed by a panel of members of the Higher Education Division based on the following criteria: objectives clearly expressed, procedure or methodology described, results and main accomplishments stated, significance of information, and quality of writing. The recipients will present their research at the SNEB Annual Conference poster abstract session. The $250 award is sponsored by the SNEB Division of Higher Education with support from the SNEB Membership Committee.
Nutrition Education for Children Student Research Award
Students who present research focusing on a topic in the area of nutrition education for children (ages 0-18) at the SNEB Annual Conference are eligible to apply for the SNEB Nutrition Education for Children Student Research Award. All students are eligible to apply, regardless of educational attainment (undergraduate, masters, and doctoral students) and do not have to be members of the Nutrition Education for Children Division to be included. The student must be the presenting author at conference. Posters will be reviewed by at least three reviewers. The winner of this student research award will receive recognition at the Annual Conference.